Self Directed IRA LLC Operating Agreement
Do you need a custodian  approved IRA LLC Operating Agreement for your Self Directed IRA LLC?
You have come to the right place!
We will provide you with a complete, custodian approved IRA LLC Operating Agreement within 24 hours of  receiving your order.
Just complete a short form with your LLC information and receive your Operating Agreement in less than 24 hours!
We are a BBB Accredited Business – Rated A+ – with years of experience creating Self Directed IRA LLC's.
IRA LLC Operating Agreement
Custodian Approved
Our Self Directed IRA LLC Operating Agreement is accepted by all major custodial companies
24 Hour Delivery
Click the Order Now button and you will have a customized IRA LLC Operaing Agreement within 24 hours
Save $$$$
If you don't need a "full service" (i.e. filing services, consulting, etc.) plan you can save hundreds of $$$$
I have found in my dealings with Self Directed IRA to be very honest and straight forward. …will help you every step of the way, and provides you with everything you need.
Alvin Easterday
Be assured that if anyone asks me for assistance with IRA/LLC development, I will highly recommend your services.
Thank you for your assistance and support.
Bill Brophy
I will be investing in real estate with my Self Directed IRA LLC. Very satisfied with my experience with your company. I will definitely be recommending your company to family and friends. Everything very positive.
Robert Nikora
Thanks for your top-notch assistance.

Charles Bobinis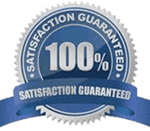 The information contained on this website has been supplied as general information. We do not provide investment, legal or accounting advice. We recommend that you seek advice from a qualified local investment, accounting or legal counsel.